Our On-Site Practitioners
Our team of personal trainers, lifestyle coaches and wellness practitioners work together to help you achieve better long-term health. Read more about each practitioner, and then contact us for a free consultation to start your wellness journey!
B.Comm., CHEK HLC 1, PTS, GCS
Holistic Lifestyle Coach/Trainer/President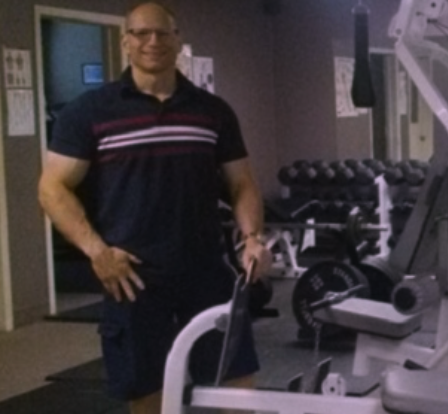 Richard has been involved in the Health and Fitness Industry for over forty years! His interest in health and fitness started at 11 years of age when his father brought him to the gym for his first workout. The original goal was to improve his muscle mass and strength for hockey and football. At 15, he was progressing so well that he decided to enter his first bodybuilding competition (Novice Ontario Junior), in which he placed second. Since then, he has won or placed very high in many competitions.
In the 1980s, Richard began to focus more on helping others achieve their own personal fitness goals as a personal trainer. While studying business at university in 1986, he became a fitness instructor at his local fitness facility in Burlington, Ontario. The goal was to eventually open up a health and fitness facility with a focus on helping others reach their health and fitness goals.
In 2004, he opened Inspirefit Personal Training and Wellness Studio, where he has developed a wellness system and philosophy that has been successful and life changing for many people!
Credentials and Certifications
Richard has a Bachelor of Commerce Degree from McMaster University (1990) and holds the following certifications:
• Personal Training Specialist – PTS (Can-Fit-Pro)
• Holistic Lifestyle Coach – Level 1 (CHEK Institute)
• Golf Conditioning Specialist – GCS (GMP Fitness)
• First aid and CPR certified
• President and head trainer at Inspire Fitness Inc.
Bodybuilding Titles
• Ontario Junior Champion – Winner 1985 (middleweight)
• Canadian Junior Championships – Finalist 1987
• Ontario Championships – Finalist 1991
• Canadian International Natural Championships – Winner 2005 (Under 5′ 9″ Neutron)
• Canadian Natural Mr. Canada – Winner 2007 (Neutron)
• Canadian Natural Champion Over-40 Division – Winner 2007 (Neutron)
(All Neutron events are drug-tested and are for "natural" bodybuilders only.)
The value of living a healthy lifestyle is priceless. We have the ability to live longer, healthier, happier more fulfilling lives when we incorporate healthy lifestyle practices. I have seen the results of healthy versus non-healthy lifestyles within my own family! Unfortunately, most people don't have the knowledge or motivation to make the necessary changes.
This is where my passion lies. Helping individuals become aware of three things:
That they need to make lifestyle changes
What those changes should be
How they should be implemented
For over forty years, I have been helping people make these changes and over that time I have come to realize and learn that: As we are all human beings, we have much in common, but at the same time, we all have much that is different. We all have different needs, goals, abilities, genetics, tolerance levels, lifestyles, limitations and challenges. There is no one size fits all program, this is why proper assessments are so important in developing a suitable lifestyle plan for individuals before implementing any course of action.
I have devoted most of my life to studying and educating myself on many aspects of human health and wellness, such as: nutrition, anatomy, physiology, kinesiology, anti-aging, exercise and sport science, corrective exercise and psychology.
To successfully help others become healthier and happier, a personal trainer needs to have a well-rounded knowledge of these concepts. One thing I have learned in this industry is that, the more you learn, the more you realize how much you do not know. With this in mind, a trainer needs a network of specialist contacts to help their clients with the issues these specialists are more suited to handle. In the end, all of the above give me the tools to help my clients reach their ultimate goal: To be "The best possible version of themselves".
Valerie has been a Registered Massage Therapist (RMT) for more than seven years, graduating from the Canadian Therapeutic College. Through continuing education, Valerie is up to date with the most modern massage therapy techniques. Valerie's range of knowledge includes:
• Soft tissue release
• Hydrotherapy
• Hot stone massage
• Athletic massage
• Infant massage
• Pregnancy massage
• Relaxation massage
Massage therapy has many benefits. They include:
• Stress relief
• Pain relief
• Improved performance (work-related and athletic performance)
• Relaxation
Education:
– Massage and hydrotherapy certificate
– Soft tissue release
– Hot stone therapy certificate
– Registered with the College of Massage Therapists of Ontario
B.Sc., PhD, PTS, Pro Trainer (Can-Fit-Pro), Associate/Scientific Adviser

Throughout his career in environmental microbiology and eco-toxicology, Dr. Salem Rao has been involved in education, research and publication. Dr. Rao addressed some key issues of the Canadian Environmental Protection Act (CEPA). He also played a major role in the establishment of the Great Lakes Microbiological Program.
Through his research, he has made significant contributions to Canadian science and technology. He has also performed duties as adjunct professor at Brock University in St. Catharines, Ontario. Dr. Rao has also published more than 100 research papers and authored three books in the microbiological field. He has also been admitted to The Royal Society of Health, is a member of the World Council for Global Co-Operation and was the recipient of the United Nations Citation Award.
Shortly after his retirement at the age of 65, Dr. Rao came to the realization that the stresses of his career had taken their toll, leading to problems with his physical health. Dr. Rao decided, at that moment, that his focus would now be on the improvement of his personal health and wellness. Three years later, at age 68, he had totally transformed himself, dropping his body fat percentage from an unhealthy 26 per cent to a svelte 10 per cent! He felt great in mind, body and spirit – a total transformation.
Dr. Rao was so ecstatic about his own accomplishment that he wanted to set an example for others to follow. He would show people how it was possible to transform one's self in such a positive way, even at an age of almost 70 years! He began entering his story and photos into various challenges. He even entered Masters Bodybuilding Competitions, placing as a finalist in at least three competitions.
Dr. Rao did not merely want to be an example to people; he also wanted to help them on an individual basis, by educating and motivating them. In 2006, at the age of 71, Salem became a Certified Personal Training Specialist with the Can-Fit-Pro, one of the largest and most reputable health and wellness organizations in the world! As a personal trainer, Dr. Rao has helped many of his clients achieve the goal of improved health and wellness. In addition, Dr. Rao became certified as a Pro Trainer with Can-Fit-Pro in 2008. As a Pro Trainer, Dr. Rao has the responsibility of teaching courses and administering exams to prospective personal trainers.
Can-Fit-Pro awarded him the Rookie Pro Trainer of the Year Award for 2008. He was also nominated for the Participants Choice Award for the year 2011, and then went on to win it in 2012 as the top Pro Trainer at the age of 78! Also in 2012, Salem was nominated for the Queen Elizabeth II Diamond Jubilee Award for his tireless services to the community.
He has a warm and gentle, approachable personality along with his wisdom that enhances his ability to teach and help others reach their goals. It is easily illustrated that in everything he does, Dr. Rao wants to make a difference!
CLT, IFO, Owner of Imagine Laserworks Burlington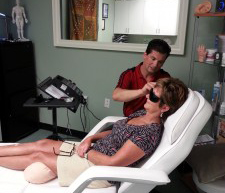 BSC, Holistic Practitioner, Owner; Carmic Healing.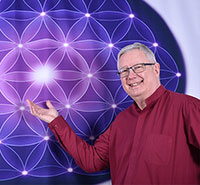 M.A. Counsellor – Healing Willow Counselling